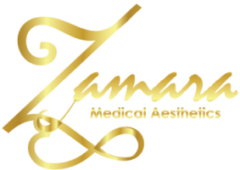 Zoe Psanis, DNP
Nurse Practitioner Family
Zoe Psanis, board certified Family Nurse Practitioner joined the Zmedi family in 2019. Zoe's energetic personality and family orientation is what patients love the most about her. She has developed many great patient-provider relationships making patients feel comfortable. Zoe enjoys utilizing her knowledge by educating patients based on their specific health needs.
Received her BSN from the University of Illinois at Chicago, 2014
Graduated from Chamberlain College of Nursing, Masters of Science in Nursing, 2018
Specialty, Family Nurse Practitioner, experienced in Pediatrics and Dermatology setting.
Our Philosophy
We strive to maintain healthy by providing the highest quality of medical care and by developing a patient-provider relationship built on communication, trust and compassion. Together, we'll create a plan to meet your health needs and to help achieve your health goals and your life goals, through all of life's stages – making each year better than the last.
Our efficient use of Electronic Medical Records (EMR) helps you access your chart at any time, keeping you completely in the loop on your diagnosis, vital signs status and treatment plan. Communicate with our office easily and anytime via our secure Health Portal!
We believe in providing the best healthcare that relates to each individual on a personal level. Whether it's an illness or wellness check, it is our main priority to provide the highest level of healthcare to accommodate all your needs, through every stage of life. We believe in making the continuous effort to ensure that you are always up to date, receiving the best healthcare we can provide. We believe in Moving Healthcare Forward.