About Zmedi Healthcare
Founded in 1999 by Dr. Asad Zaman. His desire since has been to provide
affordable quality healthcare for the community.
Over the years, Zmedi has gained some of the most dedicated physicians and healthcare professionals who make up our great team. Zmedi has been providing the greater Chicagoland area with the highest quality healthcare made superior by positive patient-physician communication and relationships.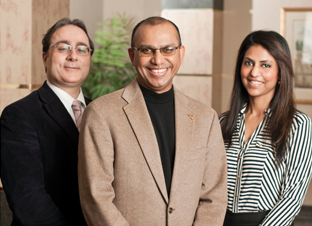 Our doctors and Mid-Level Professionals use the highest quality of medical care to help you establish and maintain a healthy lifestyle. Together, we'll develop a patient-doctor relationship built on communication, trust and compassion. We care for your whole person – your health needs and your life goals – and help you make choices that will ensure your preferred lifestyle for years to come.
Our Philosophy
We strive to maintain healthy by providing the highest quality of medical care and by developing a patient-provider relationship built on communication, trust and compassion. Together, we'll create a plan to meet your health needs and to help achieve your health goals and your life goals, through all of life's stages – making each year better than the last.
Our efficient use of Electronic Medical Records (EMR) helps you access your chart at any time, keeping you completely in the loop on your diagnosis, vital signs status and treatment plan. Communicate with our office easily and anytime via our secure Health Portal!
We believe in providing the best healthcare that relates to each individual on a personal level. Whether it's an illness or wellness check, it is our main priority to provide the highest level of healthcare to accommodate all your needs, through every stage of life. We believe in making the continuous effort to ensure that you are always up to date, receiving the best healthcare we can provide. We believe in Moving Healthcare Forward.